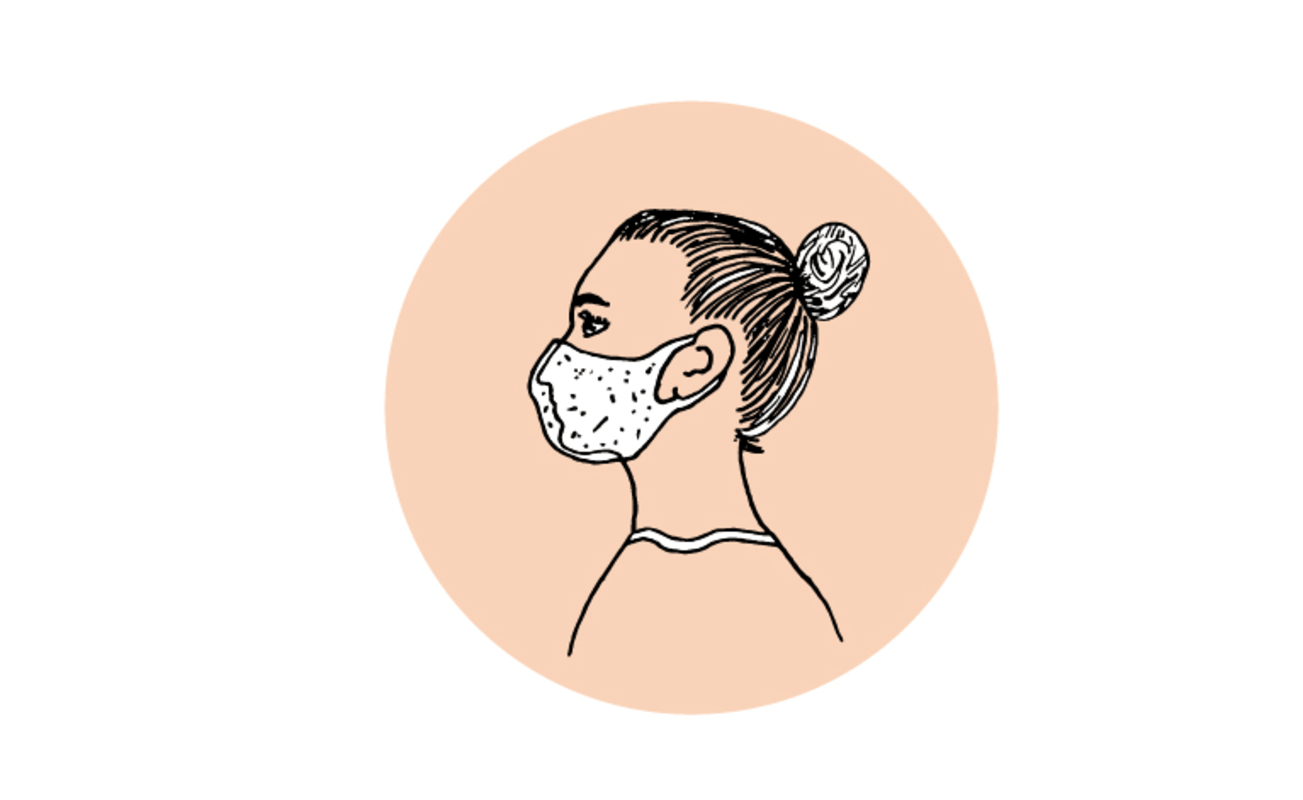 Speculative Citizen Design documents proposals from the public which prototype new forms of social interactions in the present as well as imagined future scenarios. The collection can be seen as a pandemic design archive and a future toolkit for times of exception.

At the onset of pandemic prevention measures, only limited information was available. As a → wicked problem, it required the joint collaborative effort of governments, industries, academia and civil society. As one could already observe in the aftermath of the 2008 financial crisis, solutions developed out of necessity later on became popular among other groups for ecological and social reasons (tiny houses, minimalism, share and renting models,…).

Many proposals developed during the Coronavirus pandemic also build on previous eco-technological innovations, open source and sharing formats. At the intersection of efficiency, sustainability and societal compatibility, they are now being tested on a larger scale.

In early March 2020, the project's initiators, → Luisa Hilmer (Hamburg) and → Aïcha Abbadi (Berlin) met online during one of the many collaborative and interdisciplinary hackathons destined to find early solutions to the Coronavirus pandemic. However, the online-focused formats which were developed soon revealed creative limitations. Both coming from a design background, having graduated from London's Royal College of Art and Berlin's University of the Arts, respectively, and interested in niche and speculative practices, they decided to collect offline creative proposals which acted as design interventions during the pandemic. Often stemming from non-professionals, these proposals questioned over-reliance on specialists, seeking instead for a more inclusive and direct design practice which actively shaped social interactions. Uninfluenced by academic theories, many of the proposals nevertheless reflected discussions and critique by design theorists and practitioners who seek to reimagine the discipline as a whole.

This project seeks to examine the role of design during the pandemic and underlying approaches of selected case studies which range from those building on or preserving existing systems to more speculative and contestatory proposals. During this time of exception, there is an opening for alternative practices which functions as a rehearsal space for new modes of interaction and co-creation of the common space. Non-commercial projects are valuable contributions to design as a common good and often support local activities, increasing community engagement. In a more vivid exchange, professionals could take into consideration varied suggestions from the public, rather than proposing solutions based primarily on their own individual assumptions.

Rather than seeing professionals building on anonymous DIY designs with the aim of professional innovation, they are now reorienting towards participatory methods of knowledge production. Engaged in a productive dialogue with the public, cooperation and flexibility of outcome are the base for a continuous exchange where collaborative proposals can be tested in real time. Disruption of industry and everyday behaviours due to crisis prevention measures meant that new formats and processes finally had more space and time to be applied, evaluated and negotiated. Speculative Citizen Design represents a move away from authorial design and a new design understanding which becomes a tool for dialogue and social innovation, as a decentralised form of citizen design research.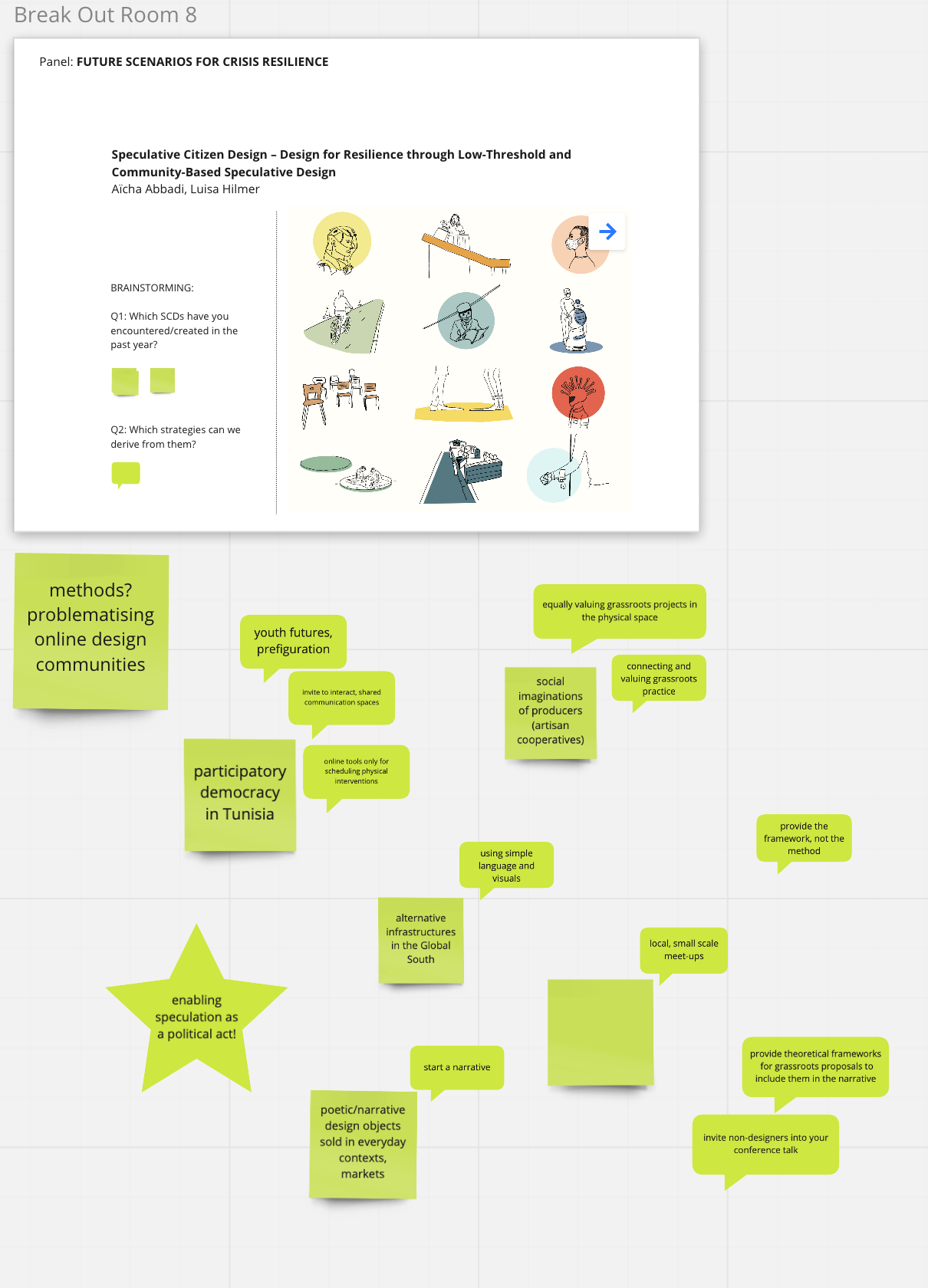 Screen Capture from a collective brainstorming session.



The project participated in the Swiss Design Network's conference
"Design as Common Good – Framing Design through Pluralism and Social Values"
26 March 2021, 10:30 - 12:00 CET
→ Panel: Future Scenarios for Crisis and Resilience.

The full paper can be read in the published conference proceedings:

BOTTA, Massimo, JUNGINGER, Sabine (eds.). Design as Common Good / Framing Design through Pluralism and Social Values – Swiss Design Network Symposium 2021 Conference Proceedings. 2021.